International Studies
International Competence is Crucial for Solving our Global Challenges
By Shahin Hemat
"Exchange years and international studies should be the expectation, the norm. Only study at home if you find good reasons for staying home, and only the best of reasons can outweigh the worth of international studies. Don't miss the opportunity. Who should study outside of their home-country? Everyone!!"…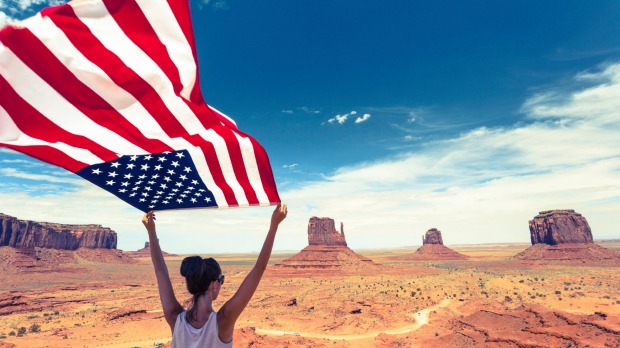 …that's what the Dean of the Norwegian University of Life Sciences: NMBU, Mari Tveit, wrote in an article at the school's website in 2015 (Source: http://blogg.nmbu.no/marisundlitveit/2015/05/06/hvem-skal-ut-alle/). Mari was 1 of 4 guest speakers at the Association of Norwegian Students Abroad's (ANSA) seminar on the importance of international competence, the 30th of April 2019 in Oslo. Led by the President of ANSA, Hanna Flood, we got to hear opinions and arguments on the matter of the importance of international competence from several different angles and points of view. In addition to Mari, the Dean at the self-proclaimed "Most International University in Norway", the audience got to hear insight from Norway's Minister of Trade and Industry, Torbjoern Isaksen, former CEO of Norwegian based company Finn.no, Andersk Skoe, and researcher with a PhD in sociology, Jannecke Wiers-Jenssen.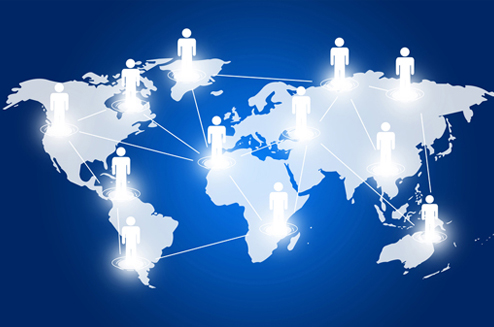 ---
"It might be a good idea if the various countries of the world would occasionally swap history books, just to see what other people are doing with the same set of facts."  ― Bill Vaughan, journalist
---
                                                SUMMARY OF THE KEY TAKEAWAYS FROM THE SEMINAR:
Dean at NMBU, Mari Tveit:
– "The global challenges mankind are facing, can not be solved without collaboration and co-operation between nations, and without the valuable learning an international student acquires".
– "We need to co-operate as countries, as organizations, and as people".
– "International competence and knowledge are just getting more important by each day that passes with all the challenges our global community is facing. We need to combine minds and thoughts to solve our global challenges. By studying "outside", we learn to attack challenges from several angels. Multidisciplinary co-operation can't be replaced by a robot!".
Bonus competence:
Language skills, cultural understanding and an academic degree is often what is mentioned, but what about:
-Networking skills
-Multidisciplinary and multicultural co-operation skills
-Braveness (a personality trait of a person, reflected in the choice of studying as an international student).
-Mastering uncertainty (which a student will have done after studying "outside").
-Personal growth and development (which begins from the day you have made a decision to start a college-process).
-Independence
-Solution-mindedness (solution-oriented) and understanding of other perspectives and points of view (skills you acquire by actively working with students from a different background than yourself).
-Dedication to work hard and systematically towards a goal (which is the foundation for being able to perform successfully in both "full-time jobs": sports and studies at the same time).
-Deep respect for home country's core values (only when seeing your country from the outside, will you truly notice its values and how they strengthen your home community).
-(AND EVERYTHING ELSE THAT ISN'T MENTIONED HERE).
After ANSA's seminar, I was, personally, inspired and my motivation rose to another level (a level I didn't know existed); a motivation that stretches further than my prior motivation; College Scholarship USA's mission statement: "Helping Driven People Pursue Their Ambitions". It's no longer "just" about helping those who "have an interest for studying in the US", but about getting "Everyone" (like the Dean of NMBU writes) to understand the value, importance, and necessity/craving the world has for international competence; that is, if we are going to solve our global challenges.
 -AND WHAT BETTER ALTERNATIVE FOR INTERNATIONAL STUDIES IS THERE, THAN THE UNITED STATES OF AMERICA; WHERE YOU ACQUIRE INTERNATIONAL COMPETENCE AND ALL THAT COMES WITH IT ("BONUS COMPETENCE"), WHICH IN RESULT WILL MAKE YOU A MUCH MORE VALUABLE RESOURCE IN THE "FIGHT AGAINST OUR GLOBAL CHALLENGES" (and in the market place), WHILE YOU GET TO PRACTICE AND INVEST IN THE SPORT YOU LOVE?!
-The answer: There is no better alternative!