Why Study in the USA?
Unique combination
There is no better place in the world to combine university studies with sports than in the US. Get the best of both worlds!
Finance your degree!
With the increased costs of education and living it is important to find ways to finance higher education. A scholarship can reduce or in some cases eliminate the cost of a valuable degree.
Big Business!
College sports is big business. The biggest schools get 100,000+ fans to their American football games and the TV rights deals for college sports are in many cases worth more than professional sports TV rights.
Fantastic Facilities
Student-athletes train daily and compete at state-of-the-art facilities with a fantastic supporting network of coaches, nutritionists, physios and academic advisors.
Sporting Development
The college system will develop you as an athlete. It is up to you how good you want to be. The system is designed to give student-athletes the opportunity to reach their sporting potential and ambitions.
All levels!
With approx. 4,000 American universities and more than 500,000 student-athletes competing in college sports, there is a level for everyone! And there are scholarships available at most of the levels.
Go Pro!
If you are good enough! The college sports system is a stepping stone to becoming a professional athlete. The very best athletes progress to the pro level.
Personal Development
The experience of living, studying, playing and traveling in the US – this is a big step and one that encourages and requires the student to mature as a person and become more independent.
Get Rewarded!
Get rewarded for the hard work you put into developing your talent by becoming a student-athlete in the US! There is no better place you can continue your sporting career and development as well as studying for a university degree.
Unlimited Study Options
Study "whatever" you want at renowned, accredited schools. You can get a fantastic degree in almost any academic field from the US university system.
The Degree
Studying abroad and gaining a recognized degree adds huge 'plus points' to your CV and opens doors to continuing your education or employment in the US, your home country or anywhere else!
English
For all non-native English speakers, becoming fluent like a native speaker is a big bonus in the modern international society.
The Network
This is a life-changing opportunity that opens many doors for future possibilities. Develop a fantastic international network consisting of friends, colleagues, mentors and business professionals.
The Lifestyle
You will be very busy during the semesters with full time studies and competition. Being a student-athlete requires a big effort, but you get so much back! Be the hero on campus when you beat the local rivals in a game or competition and get extra attention from professors who love having student-athletes in their classes!
Great Academic Years
The fall semester runs from mid-August to mid-December. Then one-month Christmas break. The spring semester runs from mid-January to mid-May followed by a three-month summer holiday.
Travel
Take advantage of seeing and experiencing the US. You will travel when competing and representing the university through sports. Explore even further during Fall break, Thanksgiving and Spring break.
Explore!
You get to see the world! Moving to a foreign country to study really opens your mind, will educate you about another culture and truly broaden your horizon.
An Adventure!
Being a student-athlete in the US is a once in a life-time experience and a four-year degree passes by very quickly!
10+ Year Track Record
Since 2007 CSUSA staff have assisted  2,000+ international student-athletes to schools in 48 of the 50 states.
Consistency!
We have been delivering excellent results for our athletes for more than a decade. We are proud to say that we have a fantastic reputation both in and out of the United States for assisting student athletes to American Universities.
Huge network!
With a team of 15 full-time staff members our reach and network are huge. We are respected and connected in both in the States and with schools, teams, clubs and government organizations in the UK and Scandinavia.
All Levels
We are helping student-athletes to some of the world's most prestigious schools like UCLA, Cal Berkeley, Penn State and Harvard, smaller two-year schools – and everything in between. We have athletes competing in all the college sports divisions (NCAA D1, D2 and D3, NAIA and NJCAA).
Credibility
The US coaches prefer recruiting international talent that has already been screened and thoroughly assessed by leading experts, with a proven track record, in the industry.
Find your Fit
We know the schools, the teams, levels and areas, as well as what to look for when deciding on a school. Other than the academic and athletic level, there is no limitation as to which schools we can help our student-athletes to. With so many schools to choose from, we'll find the right one for you!
Get it right!
US coaches appreciate and value our "know-how". We will guide you through the complicated paperwork and legislation making sure you complete all the necessary steps correctly and on time. Our tailored action plans and detailed guidelines help make the process much easier for you and the coach.
The Needs
US coaches contact us directly to get access to international sporting talent, so we know  what the coaches' recruiting needs are and who has scholarship money available.
The Native Advantage
With us you get help from experts in college recruiting in your native language – which makes it easier for you to understand the process and the steps involved. Knowing your native country-specific rules, requirements and sporting/academic levels, not just the American rules and levels, will benefit you immensely in this process.
Save time!
To take advantage of our extensive knowledge of the complex college recruitment process will save you time, money and frustration. In a busy everyday-life, you can focus on your sport, academics, job, friends and family. We'll get you to the US!
ANSA certified
We are certified as an ethical education provider by ANSA – Association of Norwegian Students Abroad.
---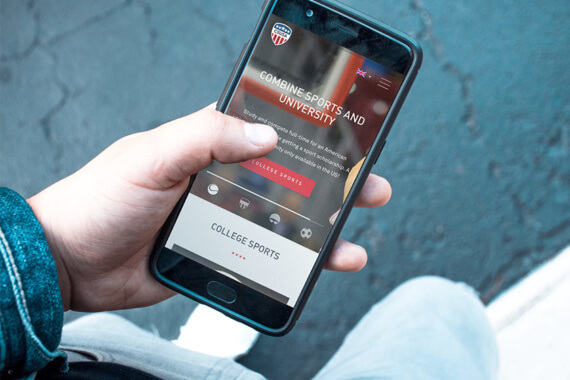 The Process
Your sporting talents and academic level can give you scholarship opportunities that will help make an education in America affordable for you. Our college-recruiting process consists of five steps as explained below. In short summary, we help you to the States from A-Z and will be your sparring partner until you complete your degree.
Learn more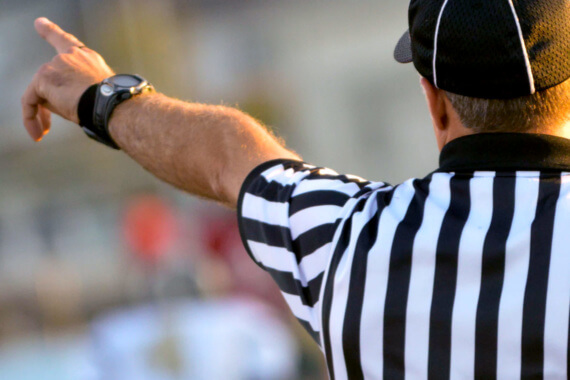 FAQs
There are several common questions future student-athletes have before making the decision to study and combine sports in the US. Get some of the answers in our FAQ section.
Learn more