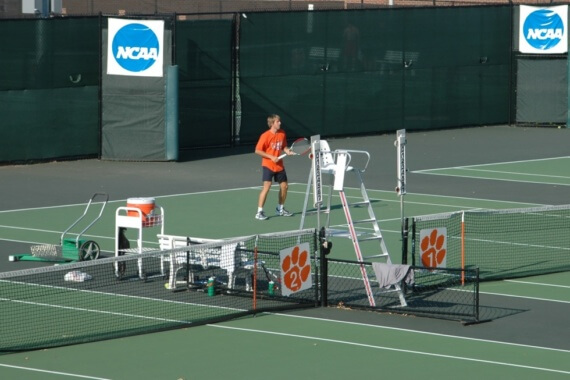 Tennis Scholarships
Utilise the American college tennis system as a platform to take your game to the next level. Tennis is one of the most difficult sports for progressing to the professional level. Reaching the top takes hard work, talent, determination and luck, and one of the most common reasons for failure is the lack of funding. The US college sports system let's you travel around the country to compete in tennis and get a great education at the same time.
Read more
As most tennis players know and realise, getting to the highest level is expensive. It takes a lot of money to travel, enter the necessary tournaments and getting coached by the best. Without a sponsor this is extremely difficult.
Also it leaves players in a situation where they must devote every ounce of focus and energy to tennis. What then happens after your tennis career?
College tennis in the United States gives tennis players an opportunity to continue their development whilst getting an education. Tennis scholarships can fully fund the opportunity of playing full-time tennis, compete against universities all across the USA and of course get a university degree.
Fantastic college tennis scholarhisps
A scholarship is money awarded to students attending universities in the United States with the purpose of reducing the cost of the education and living costs. A scholarship varies from 1-100% of the school's total costs and may cover tuition fees, apartment, food and text books. A 100% scholarship will cover all of these costs for a student.
There are different types of scholarships: sports scholarship (for tennis players these are called tennis scholarships), academic scholarships and international scholarships. It is the coach of the school team that determines how much sports scholarship he/she can give a student. It is possible to get a combination of the different scholarships.
The biggest tennis scholarships are worth as much as $60,000 a year. Remember, a bachelor's degree in the United States takes four years to complete, multiplying a $60,000 scholarship with four and you can get an education worth $240,000 covered through your athletic level. Quite simply amazing!
American College tennis – a level for everyone
The level is extremely high and the set-up very professional. College tennis certainly does not close the door to the professional game. The likes of James Blake, John Isner, Mike and Bob Brian, Jill Craybas and Julie Ditty, came through the college system before turning professional. There are many examples of players utilising the college system as a platform to take their game to the next level.
We have helped players with high national rankings, and players with experience from ATP, WTA and ITF tournaments, to the United States on tennis scholarships.
There are more than 1,200 universities with a tennis team so there is a level for everyone. Do keep in mind, college tennis is not only for players that have professional ambitions. We also assist players whose main goal is to get a degree, a tennis scholarship and to experience playing for a university team.
Can I get a college tennis scholarship?
To find out if you can qualify for a tennis scholarship at an American university, complete the Free Assessment and we'll evaluate your chances for free – no obligations!
Featured student-athletes
Since 2007, our experienced Sports Consultants have assisted 2000+ student-athletes, from hobby level to elite sports level, with the process of combining sports with a university education in the US on sports scholarships. Check out some of our student-athletes here.
Our student-athletes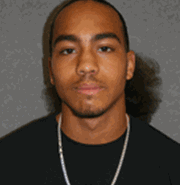 Zack Evenden
Tennis

Florida A&M

Nora Westbye
Tennis
Francis Marion University

Alex Johnston
Tennis

Dale Sandy
Tennis

Tom Miller
Tennis
Sacramento State University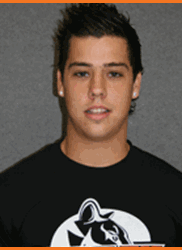 Josh Golding
Tennis

Cowley College
What our student-athletes say
Alexander Hemmingsen
Clemson University, South Carolina
CSUSA helped me to research on schools and talk a lot with the coaches to get a feeling of how they are as people. Research the academics and talk with academic advisors, etc. Get all the advice you can from CSUSA - they are a big help!
Marius Krathe
Stony Brook University, New York
It was amazing to play a game broadcasted live on ESPN away to University of Connecticut. It was over 4,000 people in attendance that created a great atmosphere around the game. I played the whole game, and this is one of the biggest things I have experienced as a soccer player.
Eirik Nielsen
Missouri University of Science & Technology
The reason for going to the USA was to have the opportunity to experience something new – something different. It is also a great way to combine higher education with swimming.
Ida Hepsø
Kennesaw State University, Georgia
The best thing about being a student-athlete, must be everything I get to experience! I have met a lot of new people and seen many new cities and states that I would never have gotten to experience otherwise.
Magnus Kristensen
Simon Fraser University, Canada
Being a student-athlete seemed like the perfect opportunity for me. You don't get the chance to live in North America that often, so playing university sports was the best chance for me to do so.
Øystein Fjeldberg
Wingate University, North Carolina
Getting to the US as a student-athlete is a long and demanding process that involves a lot of paperwork, and in my case I was really happy that CSUSA could help me through this.
Mariah Aplin

Cumberland University, Tennessee
I get to play the sport I love whilst gaining an education. I get to meet so many more people and it's full of opportunities. It is a great experience.
Nicola Worthington
University of Bridgeport, Connecticut
For me it's simple, don't have any doubts just go for it. The experience I had in America was the best time of my life. I developed so much as a person, met so many amazing people from all corners of the world, and achieved things beyond my expectations. For me it's a no brainer!
Pursue Ambition
Do you qualify for a College Tennis Scholarship in the USA? Complete the Free Assessment form and we will evaluate your chances!
Free assessment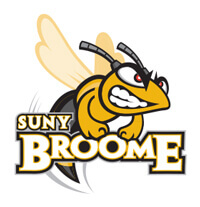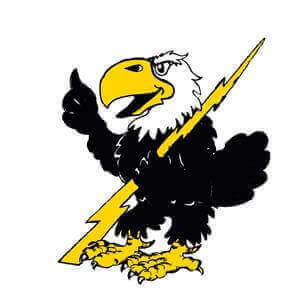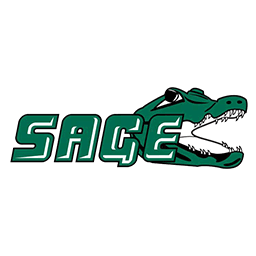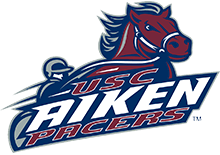 ---