Hockey
What Our student-athletes say
Mie Elvestad
Nicholls State University, Louisiana
I recommend CSUSA because they made the process very simple to understand and for helping me find a school that was the perfect fit for me.
Emilie Ekeli Larsen
Duquesne University, Pennsylvania
You experience new places, meet new people, develop your English skills, get a chance at investing in your sport, and you get an education; all at the same time!
Sivert Dæhlie
Duke University, North Carolina
To study in the USA is a great experience, and the opportunity of being able to compete and develop in your sport while studying is unique. With CSUSA I felt comfortable and well-informed all the way through which made the process so much easier!
Eva Marie Østerhus
La Salle University, Pennsylvania
By engaging CSUSA your process will be a lot easier and safer than if you choose to try doing it on your own. They can help you find the school you wish for, and you are secured that everything is in place before departing to the US.
Alexander Hemmingsen
Clemson University, South Carolina
CSUSA helped me to research on schools and talk a lot with the coaches to get a feeling of how they are as people. Research the academics and talk with academic advisors, etc. Get all the advice you can from CSUSA - they are a big help!
Nicola Worthington
University of Bridgeport, Connecticut
For me it's simple, don't have any doubts just go for it. The experience I had in America was the best time of my life. I developed so much as a person, met so many amazing people from all corners of the world, and achieved things beyond my expectations. For me it's a no brainer!
Amanda Hallesjö
Virginia Commonwealth University
The best about getting help from CSUSA is the personally tailored help they give you, and that they keep supporting you after traveling to your new home in the US. I have felt that I can send an email and get help even four years after I went in the first place, which gives me that extra safety.
Anka Grotle
University of Texas San Antonio
As a student-athlete everything is set in place for you and your team to succeed both athletically and academically. It will be demanded more of you there, and discipline is a key word. As a consequence you have a massive development as a person, something I think is a big advantage for your results in school and when you're making the step into the work life.
Pursue Ambition
See if you have what it takes to play hockey, basketball or American Football at college on a scholarship in the United States! The next step is to fill out a Free Assessment form so that we can evaluate your opportunities. It takes only 2 minutes and no obligation.
Free assessment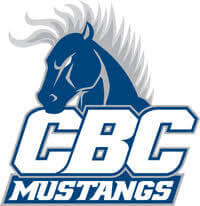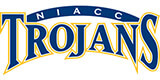 ---