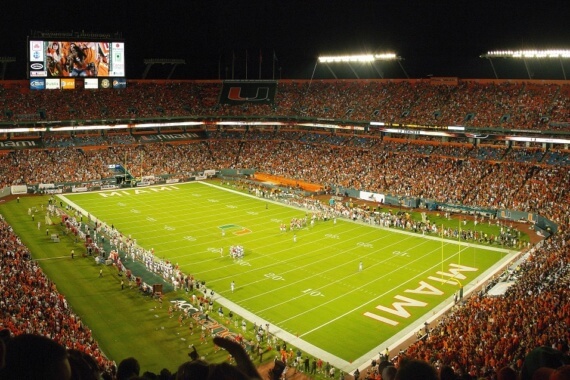 College Sports
The phenomenon of American college / university sports is difficult to grasp unless you have experienced it first-hand. College sports are the 2nd tier of sports, the feeder system into the professional game. The likes of Tiger Woods, John Isner, Michael Jordan, Missy Franklin, Mia Hamm, Clint Dempsey were college athletes. The level and scale do not compare to any other university sports in the world. There are more than 500,000 student-athletes in the United States, so there is a level for everyone.
Read more
Top student-athletes are celebrities and icons. American football teams often play in front of 100,000 fans in fantastic stadiums on the university campus. Student-athletes compete in this atmosphere watched by millions of people on ESPN every week. The results and glamour of US college sports feature on national television, digital media and newspapers.
The performance and the results of the university teams are paramount to the fans and the local community. The support and passion for the sports teams is as passionate as most club sports in the world. This loyal support and media interest makes college sports a multi-million dollar industry.
Fantastic college sports scholarships
US coaches scout the globe for the best possible athletes that can improve the team. They recruit athletes by offering lucrative sports scholarships. There are a range of scholarship opportunities in America, including sports scholarships, academic scholarships and international scholarships offered by the university or college. The best possible scholarship is referred to as a "full ride", and covers the costs of tuition and fees, room and board, and textbooks. 100% of the costs are covered – a fantastic deal!
There are more than 500,000 student-athletes in the United States, so there is a level for everyone. There are scholarships offered on each of the various levels in college sport!
Being a student-athlete is a similar to the lifestyle of a professional athlete, but instead of wages, college athletes receive a paid education through a sports scholarship. Remember, student-athletes are students just as much as the regular students at the university. They take the same classes and the same university degrees.
College sports is a fantastic way of combining education with high-level sports whilst getting it funded through a scholarship. It is a privilege to be a part of.
Can I get a college sports scholarship?
To find out if you can qualify for a college sports scholarship at an American university, take a few minutes and complete the Free Assessment and we'll evaluate your chances for free – no obligations!
Featured student-athletes
Since 2008, our experienced team of full-time Sports Consultants have assisted 2000+ student-athletes, from hobby level to elite sports level, with the process of combining sports with higher education in the US on sports scholarships. Check out a selection of our student-athletes here.
OUR STUDENT-ATHLETES
Jonathan Gullberg
Soccer

Camden County University

Tord Malde Pedersen
Soccer
University of North Florida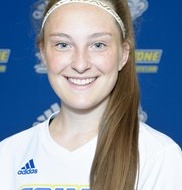 Chloe Dunn
Soccer

Ellen Johnston
Soccer

Lewis & Clark Community College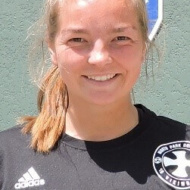 Siv Kaarstad
Soccer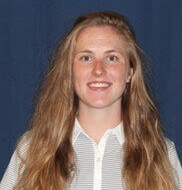 Natalie Bell
Soccer
Queens University of Charlotte
WHAT OUR STUDENT-ATHLETES SAY
Everything it takes for you to succeed both as a student and athlete is here. The university wants you to succeed just as much as you and the staff will do everything in their power to make you the best you can be. Being a student-athlete is an amazing experience.
Nicola Worthington
University of Bridgeport, Connecticut
For me it's simple, don't have any doubts just go for it. The experience I had in America was the best time of my life. I developed so much as a person, met so many amazing people from all corners of the world, and achieved things beyond my expectations. For me it's a no brainer!
Runar Borgen
University of Tampa, Florida
Starting college in the US is one of the biggest investments you can make in yourself. You give yourself a better chance of succeeding with both sports and school, in which case the best is only good enough. You will get the best by getting help from CSUSA through the entire process.
Amanda Hallesjö
Virginia Commonwealth University
The best about getting help from CSUSA is the personally tailored help they give you, and that they keep supporting you after traveling to your new home in the US. I have felt that I can send an email and get help even four years after I went in the first place, which gives me that extra safety.
Thea Wakeford-Wessman
University of Arkansas Little Rock
CSUSA has a huge network and is able to fulfill all your requirements when looking for a university to suit you and they are great with following up their clients during their time in the US as well.
Anka Grotle
University of Texas San Antonio
As a student-athlete everything is set in place for you and your team to succeed both athletically and academically. It will be demanded more of you there, and discipline is a key word. As a consequence you have a massive development as a person, something I think is a big advantage for your results in school and when you're making the step into the work life.
Kristine Kloda

Keiser University, Florida
Being a student-athlete in the USA is so much fun. Not just traveling around to play golf on fantastic courses with a great team, but also to experience American culture and way of life is an incredible experience. I am very lucky to be able to combine studies with golf in Florida.
Maiken Bing Paulsen
Presbyterian College, South Carolina
CSUSA runs a professional and efficient process, from presentation and communication with schools that was a good fit for my level, ambitions, and wishes, to land a scholarship deal with the school. With the help of CSUSA an extensive and unknown process was made easy and safe.
PURSUE AMBITION
Do you qualify for a College Sports Scholarship in the United States? Complete the Free Assessment form and we will evaluate your chances!
Free assessment