Jeppe Hæhre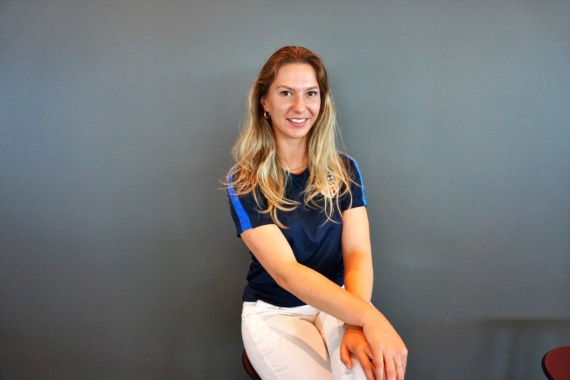 Kristine Kloda
Sports Consultant

Keiser University, Florida
Kristine Kloda from Fredrikstad, Norway works as a Sports Consultant at CSUSA, and is based out of our Oslo HQ. The former NAIA National Golf Champion and All-American Scholar-Athlete is working with our Scandinavian golfers, and is one of the most reknown experts on the field.
Kristine Kloda, a former CSUSA student-athlete, spent four years at Keiser University, playing NAIA-level golf in West Palm Beach, Florida. During her time at Keiser, she was a part of the team that won two Conference championships and a National Championship her senior year. Kristine also performed well in the classroom and graduated with a 3.8 GPA and a bachelor's degree in Psychology.
Kristine quickly became a key player in the team recording a career-best T4 individual finish in the NAIA National Championship her freshman year. During her four years as a Keiser University Seahawk, Kristine went on to earn WGCA All-American Scholar-Athlete honors three out of four years, as well as being named as a part of the All-Conference and All-American team her freshman and senior years.
Before leaving to study at Keiser, Kristine spent three years at Wang Toppidrett Fredrikstad where she greatly improved her golf game and had some notable performances on the junior and senior levels. Most notably during her years before attending Keiser University, a career-best fourth place in the match play national championship both for juniors and seniors.
Kristine was not only a devoted athlete during her time at Keiser University, she also spent time developing the Keiser University Flagship Campus psychology Club. First as president, and later Vice-President, there she was a part of the team that grew the club from 10 to 40+ members. Kristine was also one of the students elected to start the university's chapter of the international honor society for psychology, PsiChi, where she was elected secretary. In addition to this, she was asked the join the university's review board, first as a student, and she is now serving as an alumnus.
"Deciding to attend an American university is the best decision I ever made. I feel both privileged and thankful that I had the opportunity to spend four years playing golf on some of the best courses in the world at Keiser University, while at the same time being able to pursue my academic ambitions. I do not think there is anywhere else I would have been able to combine both athletics and academics to this degree."
FAVOURITE PLACE IN THE USA:
Clock Tower Beach, Palm Beach, Florida.
FAVOURITE FORMER COLLEGE ATHLETE:
Maria Fassi (University of Arkansas)
FAVOURITE MOMENT IN COLLEGE CAREER:
Winning the NAIA Women's National Golf Championship.
FAVOURITE QUOTE:
"I have never tried that before, so I think I should definitely be able to do that." ― Pippi Longstocking (Astrid Lindgren)