College Sports
CSUSA & Future Elite Sports – Women's Soccer Showcase – December 2022
We are hosting Europe's biggest Women's Soccer Showcase in the UK (December 9th-10th). Register now!
Datum och Tid
9 dec 2022 - 13.30 - 19.00
10 dec 2022 - 8.30 - 16.00

Plats
Lilleshall National Sports & Conferencing Centre
Near Newport
Shropshire
TF10 9AT

Vem är det för?
Female Soccer players Aged 16-21.
Class of 2023 and 2024.
CSUSA & Future Elite Sports Women's Soccer Showcase!
CSUSA & Future Elite Sports are collaborating to host the Winter Women's Soccer Showcase from Friday, December 9th – Saturday, December 10th.
College Scholarships USA & Future Elite Sports will host Europe's largest soccer showcase for Women! This is a 2-day event that will be held in top-class facilities at Lilleshall National Sports & Conferencing Centre, Shropshire (ca. 45 minutes outside of Birmingham and 1hr 30 mins outside of Manchester). Check out the video above to see what our Showcase is all about.
The event is an excellent opportunity to showcase your talent and skills in front of soccer coaches from American universities who want to recruit players to their teams. We invite girls from all over the U.K. Ireland, Scandinavia, and the rest of Europe.
In addition to playing games against players from all over, it is also a great opportunity to learn more about how it is to study and play soccer in the US, about scholarships, and the life of a student-athlete.
We expect a good number (30+) of college coaches to attend the event which will also be watched by coaches who want to watch online.
The showcase is for CSUSA & Future Elite Sports Clients and Trialists who want to learn more. The interest in the event is very big among players and there are limited spots, so we recommend registering well in advance. Parents are welcome as supporters and encouraged to attend the college workshops that we will host.
Registration: LINK
Lilleshall National Sport Centre
The English FA historically have used Lilleshall Hall in Shropshire as their England team training facility, a place steeped in history as the 1966 World Cup-winning England team trained there. It became a formal FA School of Excellence from 1984-1999 and was used by the English National Team until the move to St George's park in 2012.
Currently used as pre-season and mid-season bases for Wolverhampton Wanderers and West Bromwich Albion, the facility is top-class.
---
Showcase Agenda
Friday, December 9th:
Registration for players 12:30 pm
CSUSA Presentation
Future Elite Presentation
Games from 2:30 pm – 6.30 pm
Tea/Coffee & snacks are available all-day
Dinner + mingling at the Showcase-hotel + World Cup Quater-Final on TV
Saturday, December 10th:
Registration for players 8:30 am
Coaches Presentation
Morning Games from 10:00 pm –  12.00 noon
Lunch is provided for all players & coaches
Games from 2:00 pm – 4.00 pm
Tea/Coffee & snacks are available all-day
Day breakdown and chances to speak with coaches
---
Showcase Info
Where: Lilleshall National Sports & Conferencing Centre, Shropshire. (MAP)
When: Friday, December 9th & Saturday, December 10th
Who: Girls aged 16-21
Registration: ongoing – click HERE to register.
Travel
Flights into Birmingham Airport (BHX) – (MAP) – https://www.birminghamairport.co.uk/
A 45-minute drive to Lilleshall.
There will be a travel bus from Airport.
Flights into Manchester International Airport (MAN) – (MAP) https://www.manchesterairport.co.uk/
A 1 hour 15-minute drive to Lilleshall.
Accommodation, Transfer & Food
CSUSA & Future Elite Sports will be offering discounted rates for accommodation, transfers & food packages for the two days. These details will be emailed separately to you.
We strongly advise taking these packages.
NOTE! Limited amount of spots, recommend signing up early. Our Showcase Director / Sports Consultants will consecutively offer spots to players that have registered.
---
Practical Info
You will be notified by email when you have registered for a spot in the Showcase from one of our Showcase Directors and will receive more practical information about your participation.
The showcase package with pricing for the participants, including info on the player hotel and meals, will be sent out to you which we recommend taking.
You will be sent a final and more detailed plan for you when the teams are set, in addition to an overview of all the coaches from the US that will be there.
Cost
FREE for CSUSA & Future Elite Sports Clients
£60 for non-clients
*CSUSA & Future Elite Sports reserves its rights to make possible changes in the Showcase
**Participation in the Showcase is at your own risk
***Participants are responsible for providing their own insurance if they need or want to be covered during your participation
---
Why attend the Showcase?
Increase your chances considerably of receiving a soccer scholarship in the US
Good chance of being recruited by college coaches and receiving a scholarship offer
Show your strengths and have your scholarship opportunities evaluated by the CSUSA & Future Elite Sports team and find out if you have what it takes to play college soccer in the US
Learn more about college sports and what it takes to go to the US
It will be a fun, exciting and educational weekend for you
Great opportunity to build a network and to communicate with coaches
The showcase will be filmed and the video can be used to receive scholarship offers from other schools in the US (if you are/if you become a CSUSA/Future Elite Sports Client the video will be made available to you)
---
College Coaches
We have had a large number of American universities represented in our Women's Showcases in previous years and we expect a big attendance number from coaches in all the divisions.
Our Showcase is a part of the International Alliance Showcase Tour where coaches visit Showcases in other European countries, in addition to our Showcase.
---
Examples of schools that have attended our previous Scandinavian Showcases:
University of South Florida (Florida)
Clemson University (South Carolina)
West Virginia University (West Virginia)
Ole Miss (Mississippi)
Syracuse University (New Tork)
Texas State University (Texas)
Lynn University (Florida)
Westcliff University (California)
University of Maine (Maine)
University of North Alabama (Alabama)
Middle Georgia State (Georgia)
University of South Carolina Beaufort (South Carolina)
The University of Texas Rio Grande Valley (Texas)
Fordham University (New York)
College of the Holy Cross (Massachusetts)
Keiser University (Florida)
University of Kentucky (Kentucky)
Temple University (Pennsylvania)
UNC Greensboro (North Carolina)
Nova Southeastern University (Florida)
Westminster College (Pennsylvania)
American International College (Massachusetts)
Adelphi University (New York)
Barton College (North Carolina)
Oakland University (Michigan)
Manhattan College (New York)
Northern Kentucky University (Kentucky)
Lipscomb University (Tennessee)
Saint Joseph's University (Pennsylvania)
Saint Leo University (Florida)
The College of Saint Rose (New York)
Marshall University (West Virginia)
Florida Tech (Florida)
University of South Carolina Upstate (South Carolina)
Seton Hall University (New Jersey)
Butler University (Indiana)
Flagler College (Florida)
Showcase Director – United Kingdom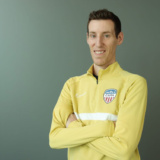 Contact David Stanbra
+44 (0)7837255842
david@csusa.co.uk