Nicolay Netskar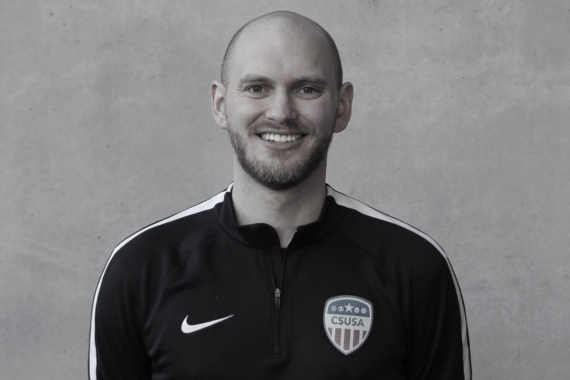 Carl Ebers
Operations Manager
Wright State University, Ohio
Carl Ebers är Operations Manager på CSUSA och har arbetat i företaget sedan 2013. Han arbetar med att utveckla våra system och processer och har direkt kontakt med 100-talet studenter varje år för att styra dem genom administrativ del av rekryteringsprocessen.
Carl Ebers spelade NCAA D1 fotboll för Wright State University från 2007 till 2011. Han var under sin collegekarriär startande innermittfältare och blev utsedd till Horizon League Newcomer of the Year år 2007.
Före han åkte till USA började Carl sin fotbollskarriär i ungdomslag i Tyskland. När han var 15 år gammal flyttade han tillbaka till Sverige för att respresentera Malmö FFs juniorlag i Juniorallsvenskan Elit Södra (dagens U19 Allsvenskan Södra). Därefter bytte han klubb till Bunkeflo IF (idag LB07) där han var med i A-truppen som spelade i Division 1 och senare Superettan. Han spelade sedan ett halvår i Åkarps IF i division 4 före han åkte till USA. Han gick på Malmö Fotbollsgymnasium på Borgarskolan och tog juni 2007 studenten på S:t Petriskola i Malmö.
Carl tog en Bachelor of Arts in Psychology (Cum Laude) på Wright State University.
Carl har jobbat med collegeidrott i flera år och har ett stort nätverk och ett gott rykte bland coacherna i USA.
"Eftersom jag har varit collegeidrottare själv så är jag väldigt passionerad när det kommer till att erbjuda våra idrottare samma otroliga upplevelse som jag hade – att kunna kombinera mina universitetsstudier med ett idrottsstipendium. Collegeprocessen innehåller många steg och jag kan uppskatta tiden och kraften som våra idrottare lägger ner i denna process, och genom min erfarenhet vet jag att jag kan ge dem professionell vägledning mot vad som mest sannolikt kommer bli deras livs största upplevelse hittills."
FAVORIT PLATS I USA:
Chicago, IL
FAVORIT COLLEGE IDROTTARE: 
Earvin "Magic" Johnson, Jr. (Michigan State University)
FAVORIT ÖGONBLICK I COLLEGE KARRIÄR:
Blev Men's Soccer Horizon League Newcomer of the Year i 2007
FAVORITCITAT:
"Once a year, go someplace you've never been" – Dalai Lama
---