David Stanbra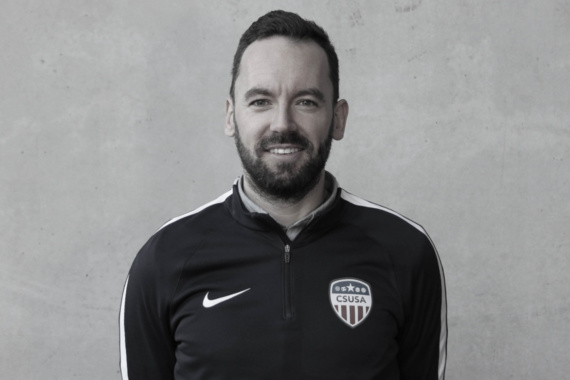 Kim Moe Krohn
COO & Co-Founder

University of South Carolina Upstate
Kim Moe Krohn fra Oslo er gründeren bak College Scholarships USA og fungerer i dag som selskapets Chief Operating Officer og Country Manager Norway. Han har siden 2007 opparbeidet seg et viktig navn i den amerikanske collegeidretten og er en «go to guy» for coacher som ønsker å rekruttere idrettsutøvende studenter fra Norge.
Vår COO og co-founder! Kim har, i over ett tiår, jobbet med idrettsrekruttering og formidling av studenter til USA og leder et talentfullt team i CSUSA. Han har et meget stort nettverk av collegetrenere i USA som rekrutterer utøvere fra ham og er godt kjent i Norge for idrettsutøvende studenter som ønsker å kombinere studier med idrett på stipend i USA.
Kim spilte fotball for University of South Carolina Upstate mellom 2004 og 2007. Han spilte sentral midtbane for et lag som var ranket så høyt som #5 i hele USA. Kim fullførte en bachelorgrad i kommunikasjon med en fordypning i journalistikk (Magna Cum Laude) ved USC Upstate.
I Norge spilte han mange år med 3.divisjons-fotball for Røa IL, før han dro til USA for å kombinere fotball med høyere utdanning. Kim gikk idrettslinjen på Lambertseter vgs i Oslo og tok artium i juni 2004. Han er også en sertifisert fotballtrener av Norges Fotballforbund.
Kim har de siste årene fått mye oppmerksomhet i norsk media (VG, Dagbladet, Finansavisen, Dagens Næringsliv og Aftenposten) på grunn av sitt engasjement for å hjelpe nordmenn til USA på stipender.
"Å studere og å drive med idrett i USA er en opplevelse for livet. Min lidenskap er å finne sportslige og akademiske utfordringer og muligheter for våre studenter i USA. Det er fantastisk artig å se så mange ha suksess i USA og ikke minst å følge deres spennende eventyr i 'mulighetenes land'."
FAVORITTSTED I USA:
San Francisco, CA
FAVORITT STUDENT-ATHLETE:
Phil Mickelson (Arizona State University) og Annika Sorenstam (University of Arizona)
BESTE MINNE FRA COLLEGE-KARRIEREN:
Ble matchvinner i semi-finalen mot Clayton State University i Peach Belt Conference Tournament i 2014.
FAVORITTSITAT:
"Just do it"
---