Tord Malde Pedersen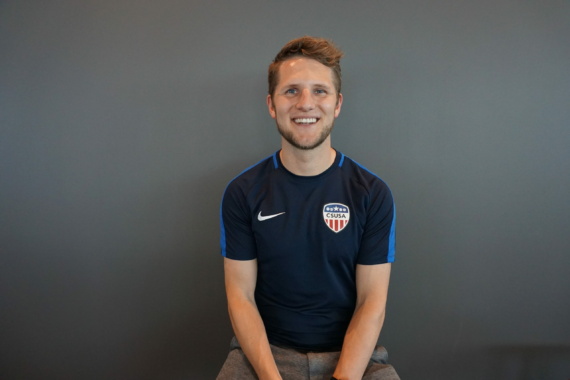 Daniel Kristiansen
Promo Specialist

Florida Tech
Daniel Kristiansen is a Promo Specialist working on securing scholarships and placing our student-athletes at universities in the U.S. He has been a part of Team CSUSA since February 2021.
Daniel Kristiansen from Esbjerg, Denmark, started studying and playing soccer for Florida Tech in 2014. He and the team ended as runners-up in the SSC Tournament – one of the strongest conferences in NCAA D2. After an ACL injury, Daniel chose to go back to Denmark, where he played at Varde IF in the "Danmarksserie". Daniel decided to continue his college adventure, and in 2016 he joined Richland College (Dallas, Texas), winning the NJCAA D3 National Championship as the player with the most minutes played.
Off the field, he received several honors such as Florida Tech's Dean list, SSC Commissioner's Fall Honor Roll, and the President's Honor Roll at Richland with a GPA of 4.0.
Daniel has obtained degrees in International Sales and Marketing from Aarhus Erhvervsakademi and an AP Degree in Sport and Event Management from Nordjylland University College.
Before heading to the United States, Daniel played for Danish Superliga team Esbjerg fB where he won the U19 National Championship. He also played several matches in the Reserve league and ended 3rd in the U19 and U17 Liga.
Daniel has completed a UEFA A license and currently plays in Iceland in the 2nd division.
"It is a special experience to be a college athlete, and I want to help others getting that experience. When you want to combine elite sport and a university degree, the United States is the place to go. Here you will get the opportunity to develop your athletic, school, and as a person. Other than that you will get the opportunity to experience the world in a new and different way, where cultures and people from other countries will develop and expand your life perspective. The two times in the US have been very instructive in so many ways, and without it, I would not be the person I am today. It is okay to be nervous and excited, but don't hesitate, dare to leap – and CSUSA will be there to help you."
FAVORITE PLACE IN THE USA:
Melbourne, Florida
FAVORITE FORMER COLLEGE ATHLETE:
Clint Dempsey (Soccer), Furman University
FAVORITE MOMENT IN COLLEGE CAREER:
To win the National Championship with a goal score of 10-0 in the last three-game.
FAVORITE QUOTE:
"Success doesn't come to you; you go to it."