Frederik Frankman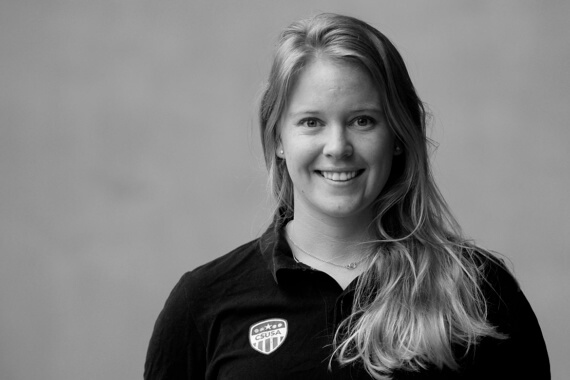 Camilla Alderin
Operations Specialist
University of Montevallo, Alabama
Camilla Alderin works as an Operations Specialist at CSUSA and has worked at the company since April 2017. She works with developing our systems and processes and is in direct contact with 100s of students each year to guide them through the administrative part of the college recruiting process.
Camilla Alderin was a four-year member of the women's soccer team at the University of Montevallo. The school is located in Alabama and competes in NCAA D2. Camilla was a starting central midfielder for four years, starting all 66 games of her career with the Falcons. She also served as team captain her junior and senior year.
Camilla graduated with a Bachelor's degree in Business Management in May 2015 with a GPA of 3.89. Camilla was awarded several honors during her time at Montevallo, including Peach Belt Conference All-Academic Team following her sophomore, junior and senior year. She was also named to the President's List for her academic achievement on multiple occasions.
Prior to her college career, Camilla played for Lyn Fotball where she was the team captain for the U19-Team and women's team. She still plays soccer and is currently playing for Skeid in Norway.
"I always knew I wanted to combine soccer and education in the states, and CSUSA helped me fulfil that dream. Choosing a college was not an easy decision for me, but with the help of CSUSA I was able to find a place that quickly became my home away from home. Not only did I get to play the sport that I love for four years, but I was also able to receive a high-quality education and interact with great professors. Most importantly, I was able to form friendships and make memories that will last for the rest of my lifetime. In the end, this is a decision I will always cherish, because it gave me the best four years of my life, and that is also the reason I started working for CSUSA, to help others with that same experience."
FAVOURITE PLACE IN THE USA:
Birmingham, AL and Mexico Beach, Florida
FAVOURITE FORMER COLLEGE ATHLETE:
Mia Hamm, University of North Carolina Chapel Hill
FAVOURITE MOMENT IN COLLEGE CAREER:
Beating Lander University on the road freshman year. Lander were looking to move into the top-25 with a win. We were down 1-0 at halftime, but came back and won the game 1-2. The game-winner was scored with less than 10 minutes left in the match.
FAVOURITE QUOTE:
"Somewhere behind the athlete you've become and the hours of practice and the coaches who have pushed you, is a little girl who fell in love with the game and never looked back… play for her" – Mia Hamm